Welcome to Custom Signs Today
Of Northern Virginia
We are in business to help YOUR business!
ABOUT
Custom Signs Today of Northern Virginia has been proudly serving Northern Virginia and the surrounding metropolitan areas since 1988.
We are family owned and operated which means that, we at Custom Signs Today, care about you and your business. We strive to provide personal and professional attention to you and your project.
Custom Signs Today will take your ideas, our knowledge and expertise to create the signage products you desire.
Custom Signs Today utilizes the latest technologies to produce a wide variety of signage. We create spectacular digitally printed images for commercial vehicle wraps and vehicle graphics, elegant carved entrance monuments with 23K gold inlay to trade show signage and banners.
Digital Color Graphics
Fleet / Vehicle Wrap / Vehicle Graphics

Digital Printing

Interior & Exterior wall graphics

Perforated & Non-Perforated window graphics

Full Color Printed Banners

Decals

3-D signage
Carved Entrance Monuments

3-Dimensional / Raised Lettering / Logos

Custom shapes

Commercial Site Signs

Estate Signs
Vinyl Signage
Commercial Site Signs

Vehicle Lettering / Decals

Decals / A-frames / Step in stake signage

Vehicle Magnetics

Window Frosting / Film / Etched vinyl
Vehicle graphics, vehicle decals, vehicle lettering, and vehicle wraps...


What's the difference?
A vehicle wrap is a process of creating and printing vehicle graphics that will COMPLETELY COVER a vehicle's paint with vinyl graphics.
Initially, vehicle wraps are more expensive than the more economical lettering and/or decals. However, an attention-grabbing, vehicle wrap will quickly promote your business and begin to pay for itself with the extensive number of views your vehicle will receive 24 hours a day, 7 days per week; more than that of a TV commercial or printed magazine advertisement.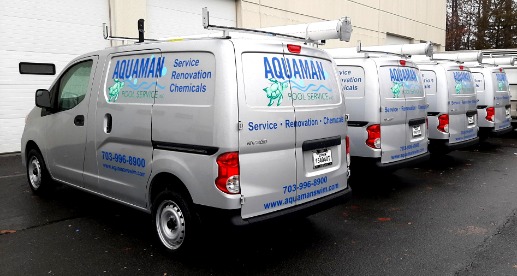 Vehicle lettering, decals, and graphics
Vehicle lettering, vehicle decals, fleet lettering, and fleet graphics are more or less synonymous and may be digitally printed graphics or die-cut vinyl graphics that are installed onto a vehicle. The major difference between a vehicle wrap and vehicle graphics is that lettering and graphics will not cover the vehicle's paint color.
Vehicle lettering is a more economical option that will continue to promote your business by capturing attention 24 hours a day, 7 days a week.
Not an artist but have an idea? Let us help you! Here at Custom Signs Today, our expert graphic professionals will take your simply 'paper and pencil' idea or perhaps a…
January 20, 2020
Raised Aluminum Lettering
Custom Aluminum Raised Lettering

1/4" thick

stud mounted to concrete wall
Digitally printed

multi-panel

wall graphics
"I can not say enough how excited I am about my trailer! You did such an amazing job!"
- Courtney P
"The wall looks awesome! Thank you for going the extra mile and get the result I was looking for"
-Lonnie D
We are conveniently located just off the Dulles Greenway or the Loudoun County Parkway
behind the Washington Dulles Int'l Airport
on Rt 606 between Rt 50 and the Dulles Greenway
Directions from the Greenway: Heading west on the Dulles Toll Road / Rt 267, exit onto Rt 606 West / Ox Road, at the top of the ramp turn left onto Rt 606 West (Ox Rd), at the third light, turn left onto Trade Center Place, at the stop sign, turn left into the parking area. We the 2nd to last unit on the right #105. We look forward to serving you.

Directions from Chantilly: Take Rout 50 West toward South Riding. Turn right onto Loudoun County Parkway. Just passed the Sheetz fueling station, turn right onto Rt 606 East, after passing McDonald's on the left, turn left at the next traffic signal onto Trade Center Place. At the stop sign, turn left. We are the 2nd to last unit on the right #105. We look forward to serving you.
Call or email us with any questions you may have.